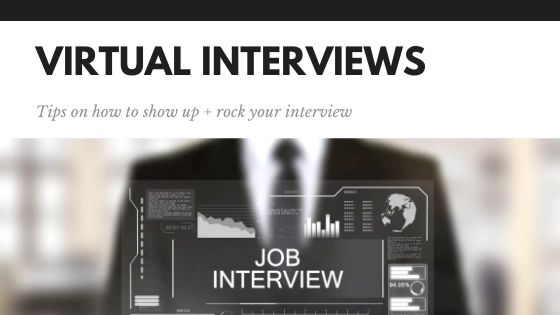 We've been busy bees over the past few months working with our clients to support their growth through talent acquisition.  The new way of the world is virtual interviews and since we've conducted about 100+ over the past few months we decided to share tips to help you have a powerful interview.
Part I: Set Up is Everything
Are you set up in an appropriate location? (aka. not hanging out on your bed)
Is your camera clear, positioned well, volume, and speakers working?
Is the lighting directed in a way that brightens you?
Part II: Presence + Power
Ground your nerves (try a short meditation on our fav app Insight Timer)
Engage – remember to smile and showcase your personality
Listen to the questions, clarify if you're not sure what they are looking for in the answer
Part III: Showcase YOU!
Why is awesome to work with you?
How can you add value to the team?
What experiences will support your success in this role?
No matter the seniority of the role, all these seemingly small things add up! They allow you to shine and stand out as the right choice for the position.
"A job interview is a two-way communication to probe for cultural and team fit. No matter which side of the table you sit, you should be asking questions that are important to you without fear."― Salil Jha