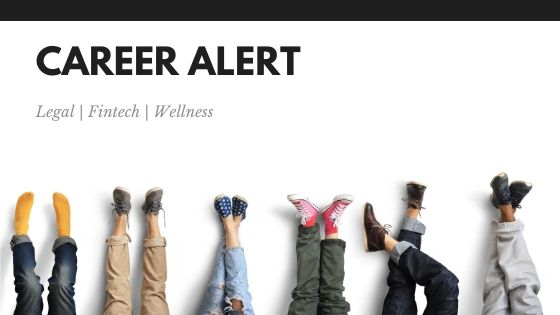 Pandemic or not, our clients are growing!
Looking to make a move, ready for a new challenge? Here are some exciting companies to watch who are also currently hiring!
InvestX Capital  | Vancouver + New York
Interested? Check out the Careers Page to see their open roles and apply directly.
---
Affinity Law Group | Vancouver
Affinity Law Group is a boutique Vancouver law firm located in downtown Vancouver, British Columbia. The Lawyers at Affinity Law Group primarily practice in the area of corporate commercial and business law, with extensive experience in mergers & acquisitions of small, mid-sized, and large private companies, corporate reorganizations, corporate governance, developing legal asset protection strategies, secured lending, and financing transactions.
At Affinity Law Group, we focus on understanding the needs and goals of our clients and cater our legal services to providing our clients with accurate, practical, and useful legal advice.
Who are we looking for?
We are looking for paralegals and legal administrative assistants who are team players, able to communicate effectively with the members of the Affinity team and simultaneously manage multiple ongoing projects. You will be supporting the Business Lawyers and assume high levels of responsibility whilst working closely with other professionals and clients.
---
Peformax Health Group
Home of Force Balance Technique™.
A fragmented approach to healing without the option for regenerative medicine will often fail to properly treat non-operative, unstable malalignment – what you experience as chronic pain.
Force Balance Technique™ helps to improve joint function and heal associated soft tissues commonly aggravated by activities such as sitting, standing, reaching, or running. We do this by aligning and stabilizing the skeleton before we concentrate on strengthening muscles. Our approach provides an optimal environment for muscular strengthening resulting in faster healing times and less clinical rehabilitation needed.
Our goal is sustainable relief. It's that simple.
We are looking to add to our amazing clinic administrative team!  APPLY HERE.